What are you having for Thanksgiving?
The annual American family meeting evolves, goes abroad and even appeals to French chefs. A look at the ever-changing meal of the last Thursday of November.
The annual American family meeting evolves, goes abroad and even appeals to French chefs. A look at the ever-changing meal of the last Thursday of November.
Article précédent
Article suivant
A stunning turkey with a family-owned secret cranberry sauce, the institutionalized
pumpkin pie and its sugary deliciousness that fulfils every stomach… Thanksgiving keeps on being the perfect family gathering. Much more than during the summer holidays or even on Christmas. Each year in November, thousands who cannot wait to sit at their family's dinner table scram up in airports. But after centuries of celebration, Thanksgiving is evolving out of the family meal format and is gaining popularity outside the USA and catches the eye of many chefs. Thanksgiving involves an enormous amount of food, sides, and it can adapt to every taste bud there is, as delicate as they can be. In this day and age, where American society is challenged on a few aspects, we asked some expats how they view Thanksgiving nowadays.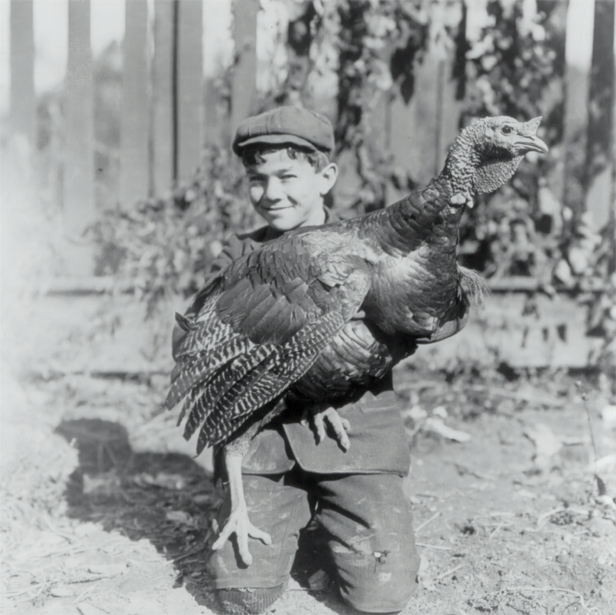 Dina Magnes is a true New-Yorker who spent her career trying to explore trends in the fashion industry before moving on to marry an ex-hotel worker in Toulouse, France. Born in Israel, she grew up with Thanksgiving meals that go beyond religious traditions. At her house, you can mix and match turkey with pillowy challah.
"At the last Thanksgiving we hosted, we only had one American girl who was alone because of Covid. But we usually have more people around and love to share this part of our cultural legacy." However, the meals keep changing, Thanksgiving went abroad, incorporated new trends and Americans are not missing out on anything. "I attended one Thanksgiving where turkey was replaced by quails, it felt very french! It was paired with green beans, so it changes from your usual sugary and fatty meal. Those changes usually suit the curious ones. We now live in a world where each holiday meal is a window on one's culture."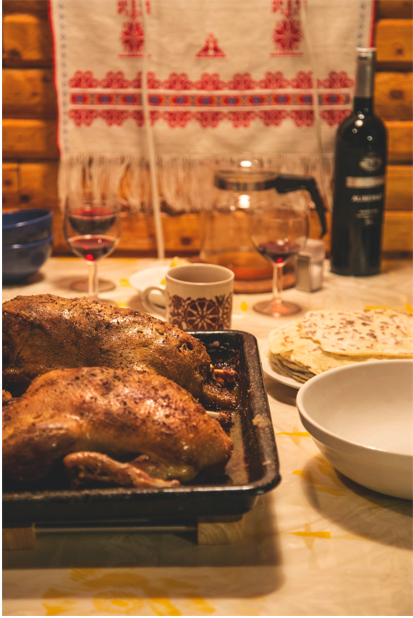 Jessica Hammer has been living in Toulouse since 2017. Enamored with gastronomy, she started a food tour in the Pink city and encountered great success. Born in rural Michigan, the land, and its local produce, is something she deeply values ever since coming to France. Even though she now celebrates Thanksgiving mainly with the help of her local caterer, she can see the changes that this meal went through years and trends. To her, it is a meaningful meal, linked to nostalgia and her childhood. "Thanksgiving is a personal meal, a private celebration. Americans have a more personal than cultural relationship with food, it is very different compared to France. It doesn't matter if you say that you're a vegetarian on Thanksgiving, everyone will try to adapt and accommodate you."
Eat it and get it?
For Jessica, Thanksgiving has gained some success among foreigners because it is easy to plan, it doesn't cost too much and the ingredients are easy to find locally in short food circuits. She was dumbfounded when she managed to order a sweet potato casserole in Toulouse during the lockdown: "I was sceptical at first, it's a very American dish, and well, it was absolutely delicious." She specifies : " Yes, the usual Thanksgiving expenses are not very high, unlike French Christmas where they tend to go for high end products." Thanksgiving recipes are even starting to make way into some French chef's menus, like the pastry chef Sebastien Gaudard who sells his interpretation of the pumpkin pie on the go. Among friend circles, "Friendsgiving is on the rise after it gained popularity on social media. It highlights a turning point where we go from a family reunion to celebrate friendship. "We view friendsgiving as a designated loved ones' moment, where we join and cook together to kickoff holiday season", the launch of the end of the year festivities. We allow it to be reinvented by integrating the social sphere.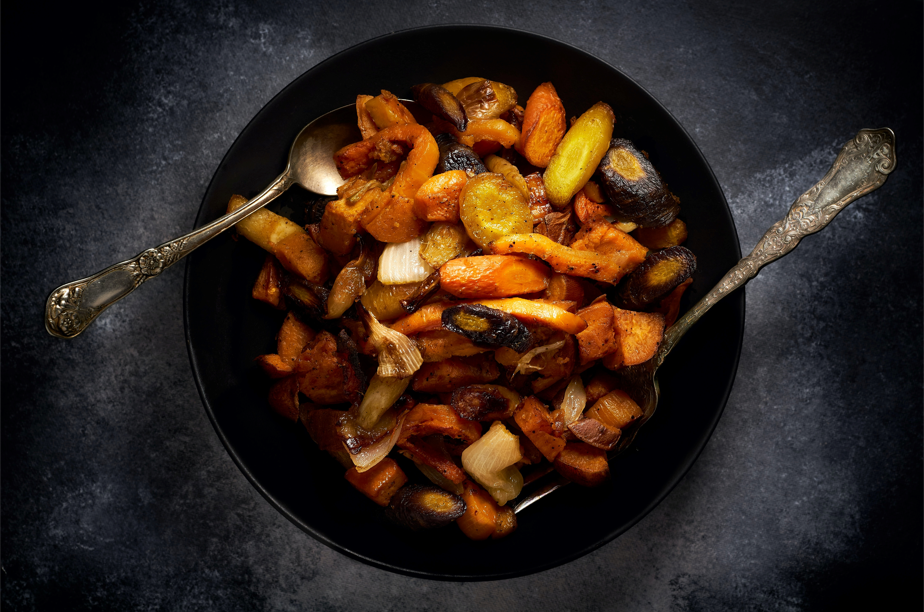 However, Thanksgiving is going through a troubling time where many Americans are questioning its existence. Away from all table talks, fiery conversations around American colonization are being brought back to light. We're now focusing on true American history, the erasure of its native population, the sufferings on which this nation was built. It diverges from the classic stories of the Pilgrims, the Wampanoags or Mayflower. For Jessica Hammer, it is a good addition to Thanksgiving: "The holiday keeps its importance, even in the middle of many commercial celebrations such as Black Friday, which is also being heavily questioned nowadays. I guess it is a good thing that we are rethinking all those events. I see Thanksgiving becoming a family time, around a meal, where we reflect, think and realize what we are thankful for while being less attached to our colonial past."
Hannah Benayoun / © Jed Owen, Milada Vigerova, Christina Rumpf, Library of Congress