France wins the 2021 Bocuse d'Or
French chef Davy Tissot won the 18th Bocuse d'Or final on Septembrer, Monday 27th, during Sirha Lyon.
A special edition, honoured for the first time in the history of the competition by the presence of the French President, Emmanuel Macron, who came to encourage the candidates and celebrate the entire profession.
This visit comes the day after the Great Chefs' Dinner organised at the Auvergne-Rhône-Alpes Regional Prefecture, also attended by the French President and bringing together more than 300 chefs and food service professionals.
Once again, the candidates have astonished us, surprised us... bluffed us! Each time, they push back the limits and this year, after a long and winding road, it is even more amazing.
Jérôme Bocuse, President of the Bocuse d'Or
Davy Tissot is a cold-blooded chef who has surrounded himself with a collective brain to transform and create a new competitive cuisine, inspired by both the French repertoire and a new aesthetic.
He succeeds the Danish Kenneth Toft-Hansen, Bocuse d'Or 2019, and with his commis Arthur Debray, offers France its 8th gold medal after not having reached the 1st place of the podium since 2013.
2021 PODIUM
Bocuse d'Or
Davy Tissot
(FRANCE)
Bocuse d'Argent
Ronni Vexøe Mortensen
(DENMARK)
Bocuse de Bronze
Christian André Pettersen
(NORWAY)
Commis:
Sebastian Holberg Svendsgaard
Commis:
Even Strandbrathen Sorum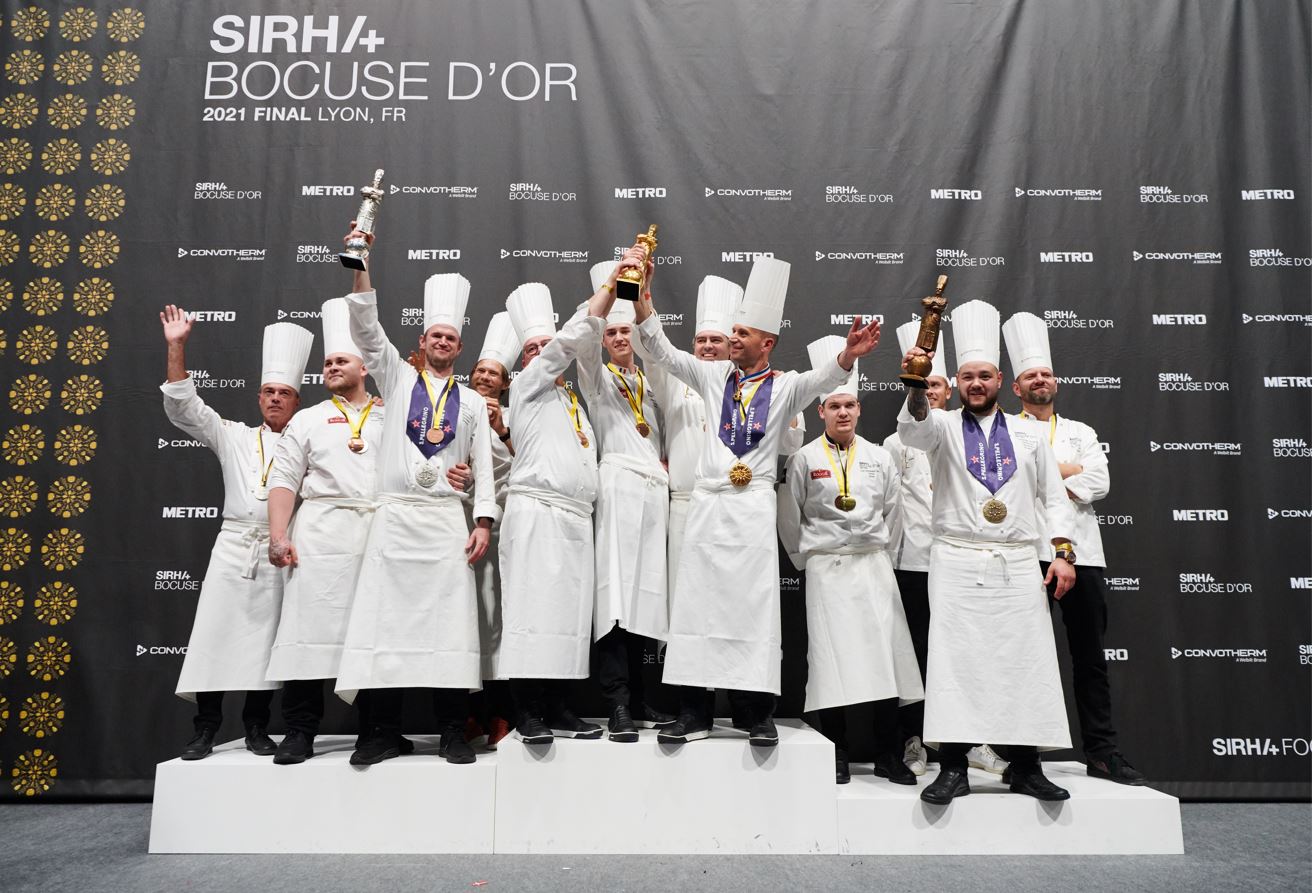 Best commis award: Manuel Hofer (SWITZERLAND)

Special take-away prize: SWEDEN

Special prize for the theme on the plate: ICELAND

Bocuse d'Or Social Commitment Award: COLOMBIA